Pic of LED Power Supply: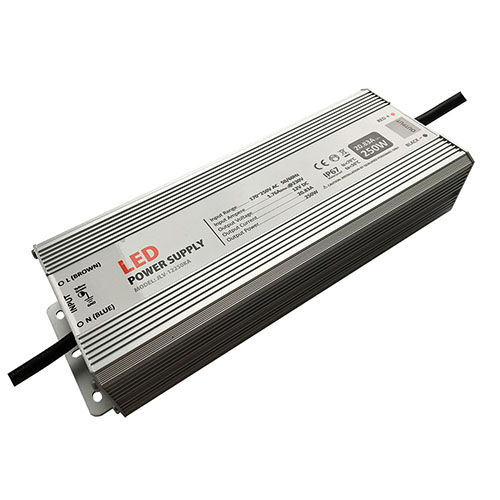 Basic Parameter:
Power: 30W / 60W / 100W / 150W / 200W / 250W
Input Vol.: 100-240V
Output Vol.: 12V
Input Frequency: 50-60Hz
Efficiency: ≥85%
Working Temperature: -40-70℃
Applications:
Outdoors.
Features:
1. Adopting Constant Voltage Operation.
2. Open circuit and short circuit Protection
3. Full-Sealing inside and Protection Grade reach IP67
4. 100% full load aging test
5. High work efficiency
6. Have OVP/OCP/SCP/OTP protection function
Installation:
Lock Screw.
Warranty:
3 years or 30,000 hours.
Note:
1. Please will power supply installed in a well-ventilated place, to ensure that the environment temperature is approproate.
2. Don't allow hot-line work, check wiring without short circuit again electrify!
3. When the power supply working, Don't touch the exposed metal parts, Prevent to get an electric shock!
4. If failure, please don't self-repairing. If you have any questions,please contact suppliers.
A coutesy reminder:
1. According to the consultant's recommendations, kindly tips shall be increased in specifications and contract review.
2. Please pay special attention to power usage environmental conditions, regular inspection and maintenance to avoid safety hazard.